RA tracking
Looking for a reliable delivery service with
shipment visibility by mailpiece?
RA has introduced a new level of tracking that not only acknowledges USPS scans, but allows you to see mail leaving your facility, in route, arriving to the sorting facility, and finally through the last scan at the USPS.  From a job level to a piece level, you see it all!
Trust our dependable service that offers true transparency and superior advantages by taking tracking to the next level! All tracking information is contained at the job level to allow for quick and easy access.
The benefits of tracking with RA:
Web-Based Tracking
Job Based Project Tracking – "Map"
Individual Tracking for Every Piece – "Piece Level Tracking"
Commingle Submission Confirmation
No Annual Licensing Fee
New USPS "Start-the-clock"
Quicker Delivery
Security and Accountability
Accessible Cloud-Based Service
Multiple Reporting Options
RA's Mail Accountability Program (MAP) is regarded as one of the most robust job based, project tracking services available today. Our highly touted GUI interface allows your team and your customers to track a total job from the time it leaves your facility until they are processed at the HUB and reach the USPS for final delivery.
Transparent Tracking
MAP allows us to prove the delivery time for the entire Mail.Dat that was uploaded into RA. In fact, there are several dynamic reports available throughout the mailing timeline.
How Current RA Clients Use MAP
Planning Telemarketing Responses to solicitations
Providing Overall Transparency of Customer Mailings
Confirm that HUB Location are not Sitting on the Mail to Gather Better Qualifications
Stop chasing mailing information. RA puts it in the palm of your hands!
Members may also choose to track pieces with a specific IMB code which allows them to manage the automatically generated email and text notifications confirming the delivery of those specific pieces.
RA offers customers the ability to identify each account profile in a Mail.dat, where customers can easily setup profiles to consistently track a specific account and notify the customer by email, cloud notification, or text message. Tracking has come a long way! Customers no longer must await tracking information, but rather it can be sent to their phone confirming induction of time sensitive campaigns on a regular basis. Tighten the communication gap that elevates customer service and know where your mail is at all times!
Don't have a Mailer ID based on the level of volume submitted? No Worries, our solutions provide job level tracking with the same level of transparency no matter the mailing volume size!
This gives you the ability to incorporate piece level tracking into your service offering. Whether you use our CASS services or Commingle Process, job based tracking is provided.
RA provides real-time GPS tracking for RA Mail customers to pinpoint your in-transit shipment's anywhere around the globe!
Intelligent Alerts
Geo-fence alerts will inform you when a vehicle enters or exits a pre-defined area on the map. Alerts are created around customer locations, warehouses, driver homes, etc.
Transparency on the Go!
Available on tablets and smartphones, giving you the ability to link to your shipment on the go. Royal Track provides you with the ease and confidence your shipment reaches it's destination on time, every time.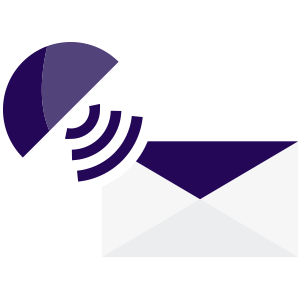 LEARN MORE ABOUT THE RA ADVANTAGES
Discover the RA Advantage